About Us
Marchetti Fine Foods are a family-owned company founded in 1970. Our founder, Fermo Marchetti, was a pioneer, from Italy, with a dream to deliver authentically sourced Italian and European products to the Australian public. As purveyors of fine food, we import and distribute an exclusive selection of high-quality products that are second to none.
Marchetti's extensive range allows us to be a one-stop shop for all your foodservice requirements, especially for businesses. We import and distribute an exclusive selection of Italian and local fine food products to delicatessens and supermarkets around Australia. These products include, but are not limited to, small goods, antipasti, cheeses, pantry products, coffee and flour. So if you are looking for a reliable and experienced supplier of Italian and European products, look no further. We are committed to providing the best service, exceeding industry standards, and competitive pricing to all our customers.
We believe that good food is one of life's greatest pleasures and we strive to provide that to all our customers.
For more information or any enquiries, contact us via phone, email or in person at our head office in Thomastown.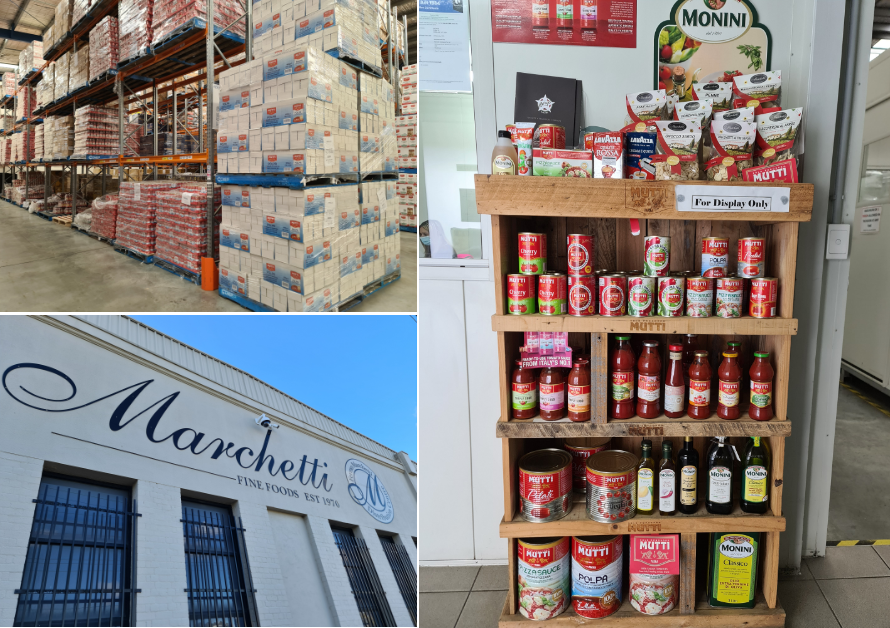 Our Brands
Select the brand you are interested in to find out more.